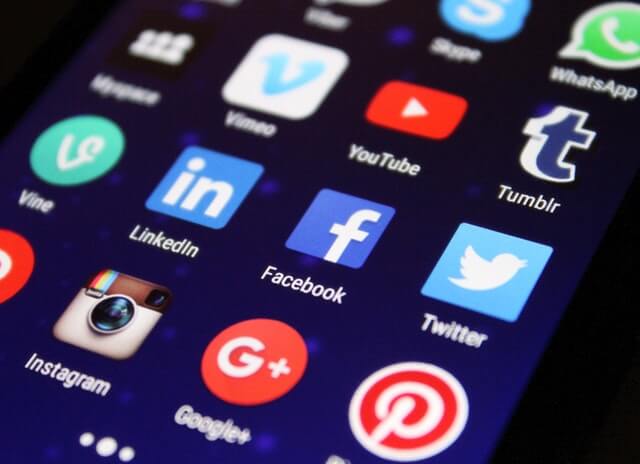 Social media marketing isn't about getting clicks, likes, shares, and followers anymore. It has morphed into the complete sales ecosystem. Implement these new-age social media marketing strategies to boost your sales and revenue before your competitors catch up.
When was the last time when you discussed or updated your social media marketing strategy?
The world has long ago moved from getting visitors to your website. Now, the complete sales conversations – and the transactions – are taking place on social media.
And the trend is about to become mainstream only.
If you haven't caught up with these changes, the time is running fast. Make sure you implement these strategies as soon as possible to make the most out of them.
1. Create Trends
"Keep up with current trends" is an advice of the past. Of course, you and your team still need to do that.
But if you want to drive sales from social media, you have to think a step ahead.
Create your own trends.
It can be as much as creating a unique filter like Internshala, or a new product package like Lays, or getting a Bollywood or Hollywood celebrity to do something exotic, or something as creative as to wink at the camera.
People don't care which method fits best with your pocket or creativity.
As long as you can come up with something fun and strong enough to go viral, you can expect your reach and revenue to soar through the roofs.
And, yes. It's easier said than done.
Yet the steps are simple – keep trying! Continue to come up and push new trends into the void until something ticks.
And once something clicks with your audience and goes viral…
Make the most out of it.
Here is how –
2. Develop and deploy chatbots
You have heard about them already but still don't have one, right?
Welcome to the age of conversational marketing.
Chatbots don't just answer simple questions and queries now. They have become smart enough to deliver drip flows and drive sales or lead-capture at a scale never seen before.
And all that without a single line of code.
If you aren't using a chatbot already, get one as soon as possible.
Google.
What if you don't want to implement sales via social channels?
Well, a chatbot can still make it much easier to engage with your audience, create great content, and improve your brand image.
This social media marketing strategy is not limited to sales alone.
There is no reason to live without a chatbot when you can get one for free.
Think about it.
3. Get specific and go broad
It sounds like an oxymoron – but bear with us. Let's break this strategy into two –
Get specific: Find out who your target audience is and what sets them apart. What makes them tick? Why do they like or need you?
Go broad: Don't focus on sales only. Your ideal buyer cares for far more than your products and brand. Share content related to what you or your audience cares about. It's the only way to connect with them at a deeper level.
It's how you convert a follower into a loyal customer. And a loyal customer into a lifelong fan.
Your social media marketing plans need to accommodate both of these strategies and a colorful content calendar. The primary goal is not to push sales numbers up – but to build a fun and supportive environment for your audience.
4. Build a community
Building a following alone is not enough.
Social media was never supposed to be a one-way communication. However, the new restrictions in the past years have mobilized big and small businesses to find their own communities.
There are multiple free and paid tools for this very purpose.
However, before you jump onto that wagon, here is something more important –
Create content that drives a conversation. Engage with your audience. Reply to their comments or share updates or send them a birthday wish.
It doesn't matter what strategies you employ. As long as you can rouse a sense of relationship in the psyche of your audience, you have created a community that will stick with you, regardless of the circumstances.
And these are the people you need.
5. Get the hang of influence marketing
Influencer marketing for startups has done wonders in the past few years. We are at a point where it's almost impossible for a new player to get enough influencers.
That's why you need to think a step ahead.
Here are a few strategies that can help you out –
Focus on micro-influencers –
The term is self-explanatory. However, what isn't obvious is the better and heartfelt relationships that micro-influencers nourish with their audience.
It's like spending 10% of what you will spend on a famous influencer and enjoying multiplied impact and trust.
If you can identify these micro-influencers and strike a deal with them, it won't take too long for your sales to soar up.
Build your own influencers –
Who said you need to persuade an existing influencer. If you have been in the market for a while, your audience should have enough content creators (because everyone is a content creator).
You only need to identify these creative heads and help them expand their network.
It can be as easy as to endorse them on your channel.
And even before you realize, they will become a micro-influencer + brand-advocate. Of course, you should continue to nurture such relationships for prolonged returns.
Bonus tip 6. Use videos –
The move towards video is nothing new. It's about the kind of videos you create in order to get the most visibility (and sales). It's how you can get ahead –
Create short videos:
Reels, Vine, you name it. Super short videos are everywhere. You can use these to serve information related to your products, answer common customer questions, or share customer stories.
Create templates:
You can create and publish specific brand templates for people to create content for you. That's a goldmine of free user-generated marketing content if you can hone on it.
Go live:
It can be your CEO or your office ninja. As long as they can create and nurture a fun environment on your live feed, you've got it covered.
Some big businesses have moved forward to compensate these social butterflies already. It's better you find yours and get them moving. Quick.
And that makes up our 5+1 social media marketing strategies.
Have you tried any of these strategies? Do you plan to try any? Is there something else that has benefited your social media marketing strategy? Share your experience in the comments below.
Keep following SharePointCafe.Net for all the updates on Digital Marketing and SEO information.
Please follow and like us: