If you are preparing for DP 203 exam to become Data Engineer Associate for Azure then you have landed on the right page.
In the previous articles, I wrote about AZ 900 Exam Notes. In this article, we will brief about DP 203 Exam.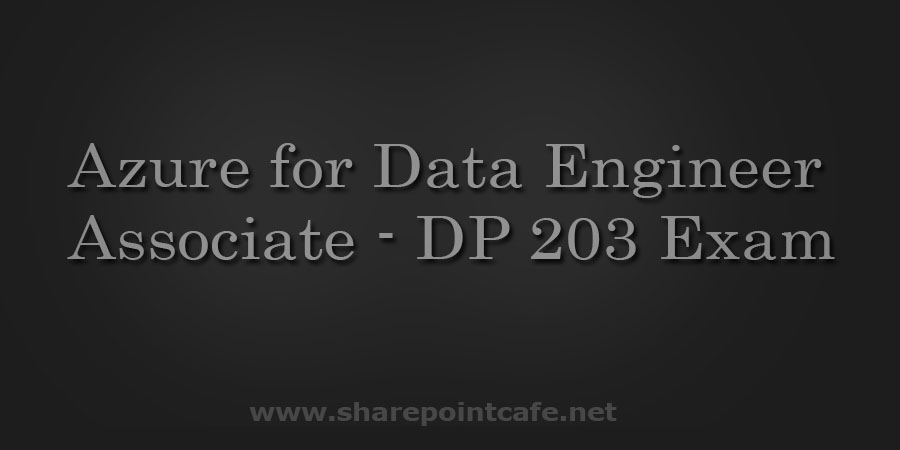 Those who are beginners to Azure and trying to get into the Azure field then first prepare for AZ 900 exam.
This article will show Azure for Data Engineer Associate related information and topics in detail.
What is Data Engineering?
A Data Engineer is an IT specialist whose essential task is to prepare data for scientific or functional purposes. This engineering task is mainly for building data pipelines to unite data from various source frameworks. Data Engineering makes information more valuable and open for various uses. To do this, data engineering should transform and analyse information from every source.
As a career, Data Engineers' pay rates are exceptionally high. Considerably higher than Software Developers and Programmers. Numerous compensation studies have shown that Data Engineers are among the most generously paid in the IT industry, and their pay rates increase exponentially from time to time.
Any IT person who has good data understanding and basic knowledge of the Azure portal can be a Data Engineer.
What is DP 203 Exam?
DP 203 exam is focused on Data Engineering with Microsoft Azure. This exam is mainly about Data storage design and implementation, design and development of Data Processing, data security design, and data storage monitoring. Follow this link for more details – Microsoft Certified: Azure Data Engineer Associate – Learn | Microsoft Docs
Topics covered in DP 203 Exam
1: Design and Implement Data Storage (40-45%) – Designing data storage structure including partition strategy and logical data structure.
2: Design and Develop Data Processing (25-30%) – Data transformation, design batch processing, develop stream processing.
3: Design and Implement Data Security (10-15%) – Design data security for data policies like data auditing and data retention.
4: Monitor and Optimize Data Storage and Data Processing (10-15%) – This includes data monitoring of storage and processing, optimisation and troubleshooting.
More about DP 203 Exam
| | |
| --- | --- |
| DP 203 Exam Format | Multiple Choice Questions |
| Certificate Validity | 1 Year |
| Passing Score | 70% |
| Exam Price | 165 USD (For India 4800 INR) |
Note: Exam price and other details may vary from time to time.
Please follow and like us: